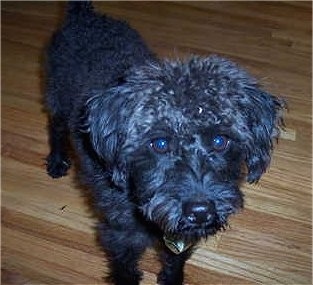 Today I spent the day with Olive, the Dog. She is my favorite dog. I'm not the only one who thinks Olive is cool. In fact, Olive has her own fan club--Emma Howard being a founding member, with an ever growing membership of people less than 4-feet tall.
Olive used to be my dog. But, before I got married, I decided it would be wisest to focus all of my energy on my new husband instead of having to divide it between my husband and my fairly high-maintenance dog. So my parents adopted Olive, the Dog.
Whenever my parents are gone for the day, I usually try to stop by and visit Olive. Today I picked her up around 11:00 and we hung out for a few fun hours. We drove around town (her head hanging out the car window and her tail wagging wildly). We took a walk in the park. We visited Elizabeth at Starbucks (well, I visited Elizabeth. . . Olive sat outside). Then we returned to my parent's house to play fetch.
My parents have a really cool front patio/courtyard. I decided this was a good location for fetch, given the cement walls and patio. We headed out the front door and as soon as the door was closed behind us, I realized I had successfully locked myself out. Now, if you know anything about my parents, you will know that security is a big issue for them. I knew there was NO WAY I would ever be able to get in unless someone came to rescue me. Thankfully, I was able to get out the front of the courtyard and use a neighbor's phone to call Elizabeth, who only had about 45 minutes left on her shift.
So, Olive and I spent 45 minutes hanging out in the courtyard and enjoying the lovely spring day. We played fetch for as long as either of could stand it and then we both found a comfortable spot (hers was the dirt under one of the shade plants, mine was a lawn chair) to sit and wait for our rescue.
If you've ever been locked out, you may know what it feels like to have no sense of time, to have nothing to entertain you except your own thoughts. So, I sat and waited and thought about what a lovely thing spring is and how glad I was that at least I had Olive to keep my company.
And then it happened. . . a tiny sensation, like the light stroke of a fingertip, like a little flutter, in my womb. And then again a moment later. Like nothing I'd ever felt. Very faint, but very distinct.
If I hadn't been locked out of the house, I probably would have been too busy to notice. Thank goodness I was forced to sit in the sunshine and enjoy the wakening of spring and the quickening of our baby. There are definitely benefits to being locked out of the house with Olive as your only companion.
--
"Bless the LORD, O my soul: and all that is within me, bless His holy name." Ps 103:1